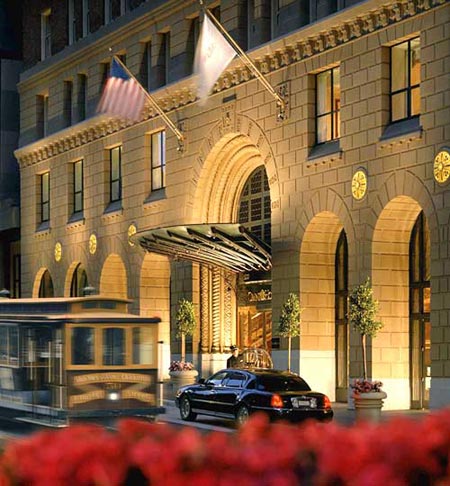 The reception was held at the Omni San Francisco Hotel, in downtown San Francisco at the intersection of California and Montgomery Streets.
We provided transporation between the hotel and the Church, and from our estimations was well received.
The reception started at 5:00 pm, and went until about 10 or 11. There were several unsubstantiated rumors of guests taking the celebration out of the hotel and around the city, but nobody seems to be saying much....
All that we can say is that we had a great time celebrating with everyone.
Thank you!